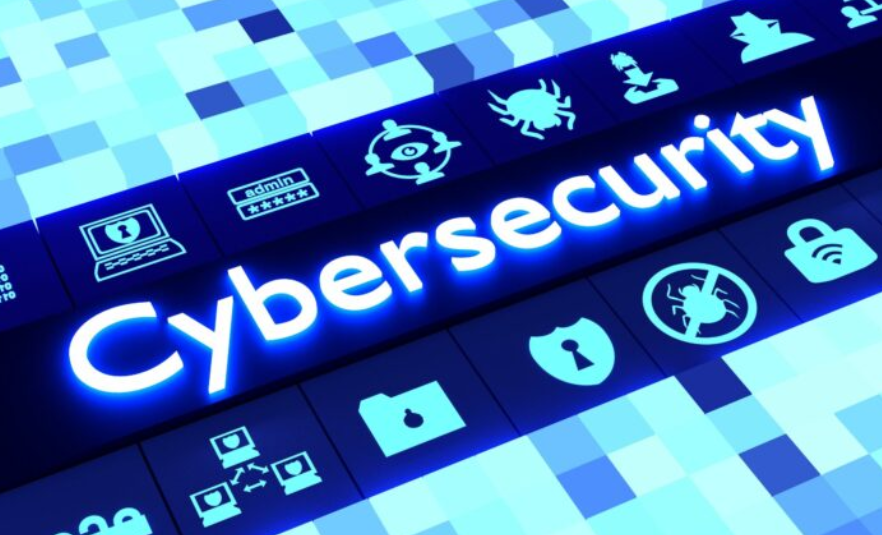 Cybersecurity
Take necessary precautions to protect your data and review the IT Acceptable Use Policy. Due to the rise in online presence and remote work, phishing and other scams are on the rise. To improve your security, review online security and data security best practices. The UIS Security website contains further useful material on cybersecurity.
Restarting your computer once a week helps to clear random, unimportant temporary files that slow down the device. Please note that closing your laptop is not the same as restarting it or shutting it down.
Please consider the tips below to improve the security of your personal devices.
Installing the latest computer and software updates keep your devices running smoothly and securely. Instructions for updating various operating systems and software applications can be found below.
Sign in to the Zoom application. Click your profile picture in the top right corner of the Zoom application then click Check for Updates. If there is a newer version, Zoom will download and install it.
Chrome
On a PC: Click on the Customize and Control Google Chrome icon (the three dots in the upper right-hand corner of the window), choose Help>>About Google Chrome. Chrome will automatically install updates.
On a Mac: Click on the About Google Chrome in the drop-down menu under Chrome on the toolbar (at the top left of your screen next to the Apple), to search for updates.
Updating Windows 10 or 11
Click on the Windows Start button in the taskbar, choose Settings>>Update & Security>>Windows Update and then select Check for Updates. If updates are available, they will appear on the Windows Update page. To install them, select Download and Install Now.
Updating Mac OS
Click on the Apple icon in the upper left-hand corner of your screen, choose About This Mac from the drop-down menu, and then click the Software Update button in the pop-up window. In the 'Software Update' window, click the Update Now button to install the available updates.
Microsoft Office on a PC
You can turn on the option to receive Microsoft Office updates by following these instructions.
Microsoft Office on a Mac
Open Microsoft Word and select Help > Check for Updates. Older versions may not automatically update.
---
IT Student Support Helper – Available in the Library
An IT Student Support Helper is now situated in the Library between the hours of 12:45 PM and 2:15 PM, from Sunday to Wednesday. The IT support desk is located in the middle of the study space on the ground floor of the library.

This initiative will enable students to seek IT support in the Library in the following areas and we may extend the service hours if this initiative proves to be beneficial to you.

We will continue to serve the GU-Q community from our offices on the Lower Ground Floor, Room LE09, next to the Mailroom, between the hours of 8:00 AM to 5:30 PM Sunday to Thursday. Alternatively, you can contact us via email guqhelpcenter@georgetown.edu or call us on +974 4457 8130.
---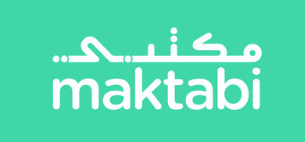 Issue accessing QF+ Maktabi Portal
QF+ Maktabi portal https://portal.qf.org.qa/ from networks outside of Qatar. The portal can only be accessed through Qatari Internet service providers network.
We are working with QF IT to whitelist Georgetown University's networks so that our community can access the portal from the campus network. Alternatively you can connect to GUQ-Guest wireless network either on your computer or smartphone to access the QF portal.
---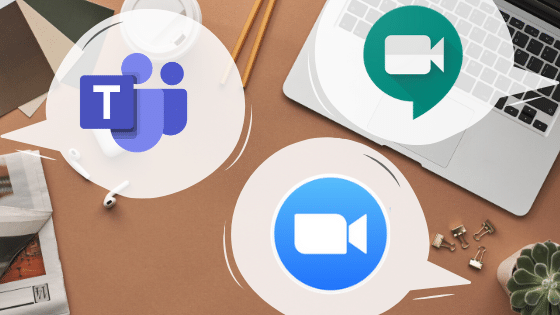 Zoom Alternatives
Zoom is the University's designated service for conducting live online conferences, presentations, lectures, meetings and group chats, however, in situations when Zoom service is degraded or unavailable, the hosts of the Zoom meeting could also make use of the Google Meet or Microsoft Teams platforms to hold business meetings as an alternative, on a temporary basis.

Please note, Zoom is currently the only platform that is fully integrated with Canvas and the alternatives above do not offer the same functionality as Zoom. While Zoom continues to be the most widely integrated, feature-rich, and well-supported video conferencing platform we have available to us, we are writing to let you know that we have limited licensing and support for Google Meet and Microsoft Teams. Both are useful alternatives to Zoom for meetings use, whereas GU-Q classrooms are fully integrated only with Zoom to facilitate hybrid-learning.
---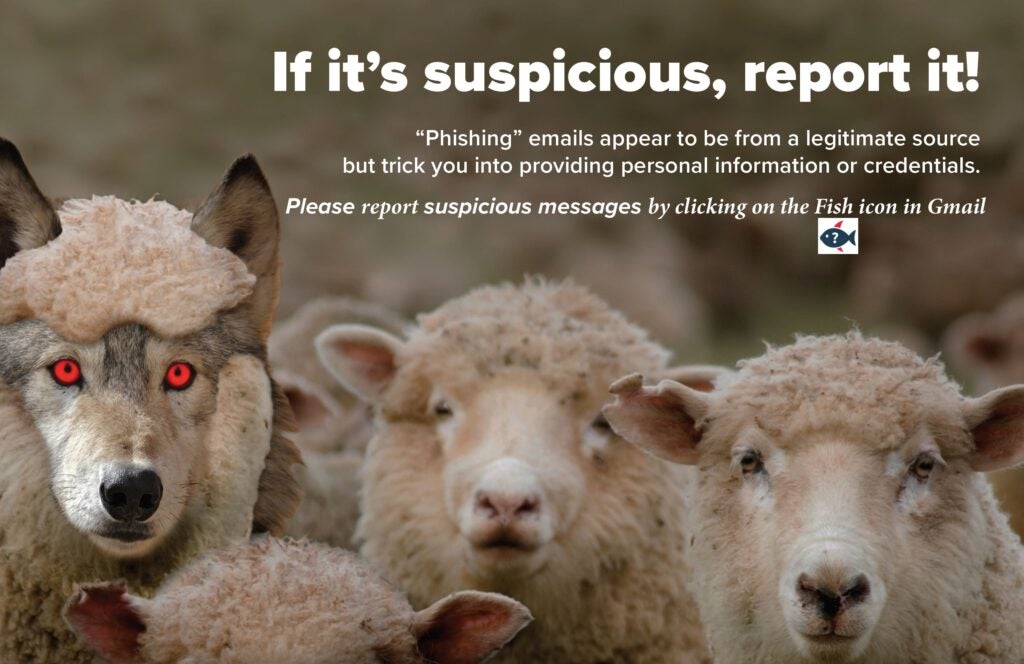 Phishing Alert!
Phishing is a technique used by criminals to send fake emails claiming to represent legitimate businesses, University departments, and even your close friends. Attackers will commonly use seemingly everyday notifications such as false bank statements, password change requests, and other forms of solicitation to obtain personal information. Criminals have moved beyond emails to solicit information. Phishing, Smishing, and Vishing are all forms of fraudulent attacks to get you to give up information.
Tips to Catch a Phish:
Phishing messages often have a sense of urgency or threat to them.
The sender of a phishing email is not legitimate.
Links in emails direct users to invalid URLs. Hover over the URL without clicking in order to see where a link may take you.
Grammar and spelling mistakes are prolific in phishing emails.
Phishing emails usually have a generic, rather than personal, greeting.
IT will never ask you for your password or other sensitive/private information.