As part of the University's Office 365 subscription, all GU-Q staff, faculty and students are entitled to download, install and activate up to 5 copies of Microsoft's Office applications on personal computers or mobile devices for as long as they remain members of the University.
Install the latest version of Microsoft Office and get the latest updates of applications like Word, Excel, PowerPoint, OneNote, and more on your devices.
Please note, if you have been issued with a GU-Q laptop then Microsoft Office is already installed on your laptop, you do not need to take any action.
You can install Office on up to 5 personal computers (PCs, Macs and Mobile Devices). To install Office 365 application on personal mobile phone devices download it from the Play Store (Android) or Apple Store (iPhone). After the installation login with your GUQ Credentials. To install Office 365 on personal computers (PCs, Macs), please follow these steps:
Login in with your GU-Q email address (NetID@georgetown.edu)


Click the Install Office apps link and follow prompts

Click on OfficeSetup.exe and in case of Mac OS, click on Microsoft_Office…pkg, the installation of Office will begin, please follow the prompts to complete the setup.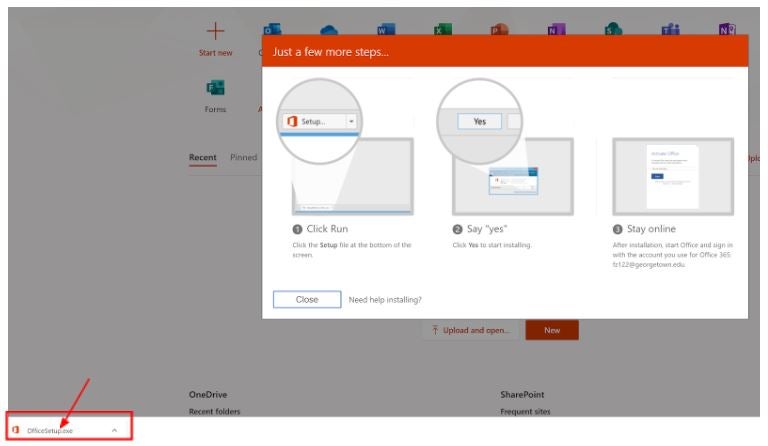 4. To activate Office applications license, open any of the Office applications, such as, Word, Excel, OneNote and PowerPoint and Sign In with your GU-Q email address.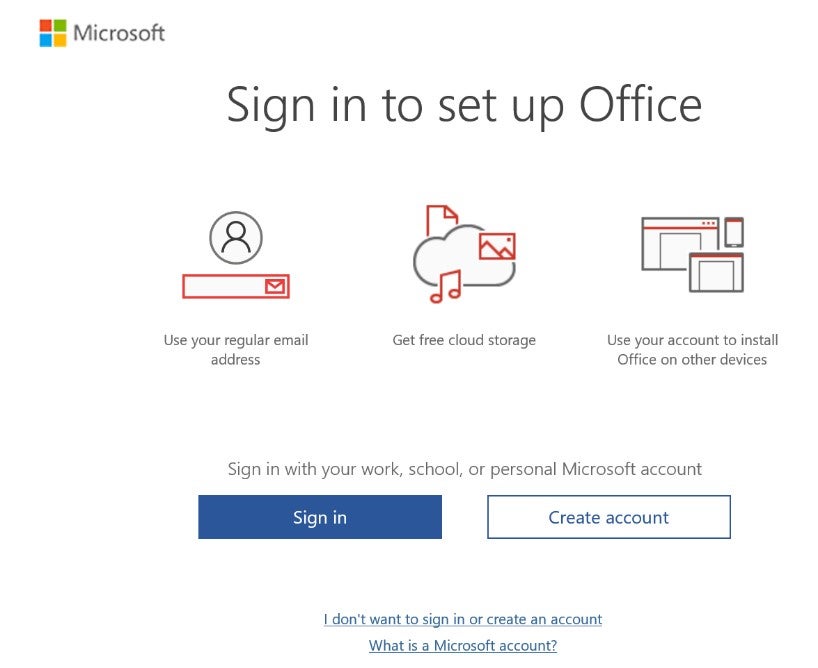 Any questions, please contact IT User Support at guqhelpcenter@georgetown.edu.