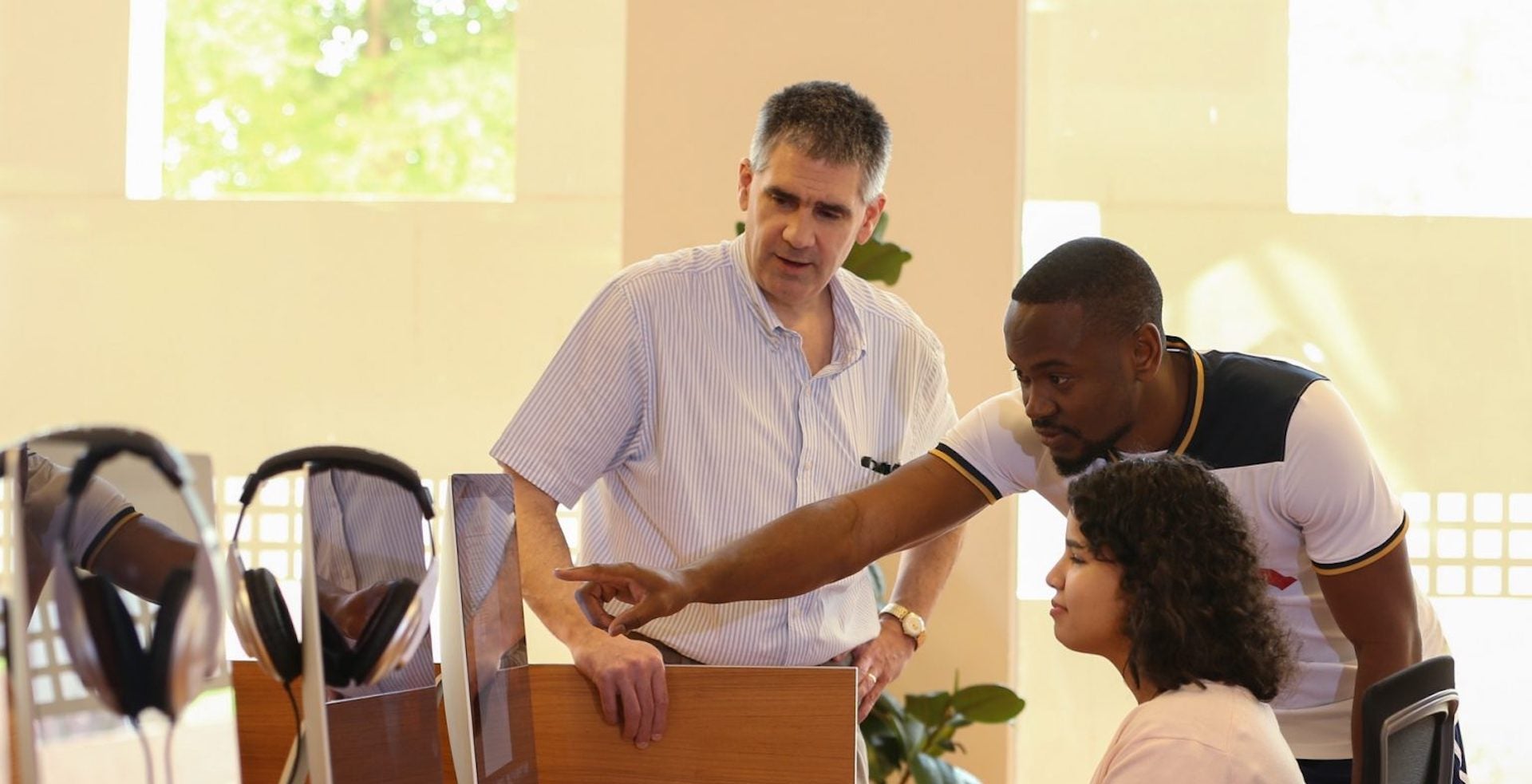 Committed to making IT work
As business enablers, we facilitate high-quality teaching, learning and research for the community, through reliable, effective, secure, accessible and scalable IT solutions
Get in-touch…
If you require IT or AV support, please contact us via email guqhelpcenter@georgetown.edu or call us on +974 4457 8130.
In addition, you can register an issue or submit a request by accessing the IT Help Center Website. We are available 8:00 A.M. – 5:30 P.M. Sunday to Thursday.
We are located in the Georgetown University Qatar Humanitarium building, on the Lower Ground Floor, Room LE09, next to the Mailroom.
Faculty can contact AV Support via email guqhelpcenter@georgetown.edu to book a classrooms tech training session. In addition, faculty can view the video content here that includes 'How to' short video tutorials.
For technical help with Canvas, faculty can seek support by emailing edtech@georgetown.edu during the DC business hours or call the dedicated 24/7 support line at +1 833 476 1171 or open a live chat request from within Canvas.
For resources and assistance with online teaching, faculty should consult the University's Instructional Continuity website or email cndls@georgetown.edu or guqedtech@georgetown.edu.
I need help with…