RPX – Videoconference Immersive Studio
RealPresence Immersive Studio Flex
The RPX classroom it's an immersive room videoconferencing system where the system can capture the entire room view.
Realistic face to face meetings.
Stunning video quality upscaled to 4k.
See everyone clearly, even in large multi-point calls, with participants intelligently arranged for the best view of everyone.
High-performance digital ceiling microphones capture everyone's voice clearly and accurately.
The entire room is seen by the far end so everyone is in view at all times.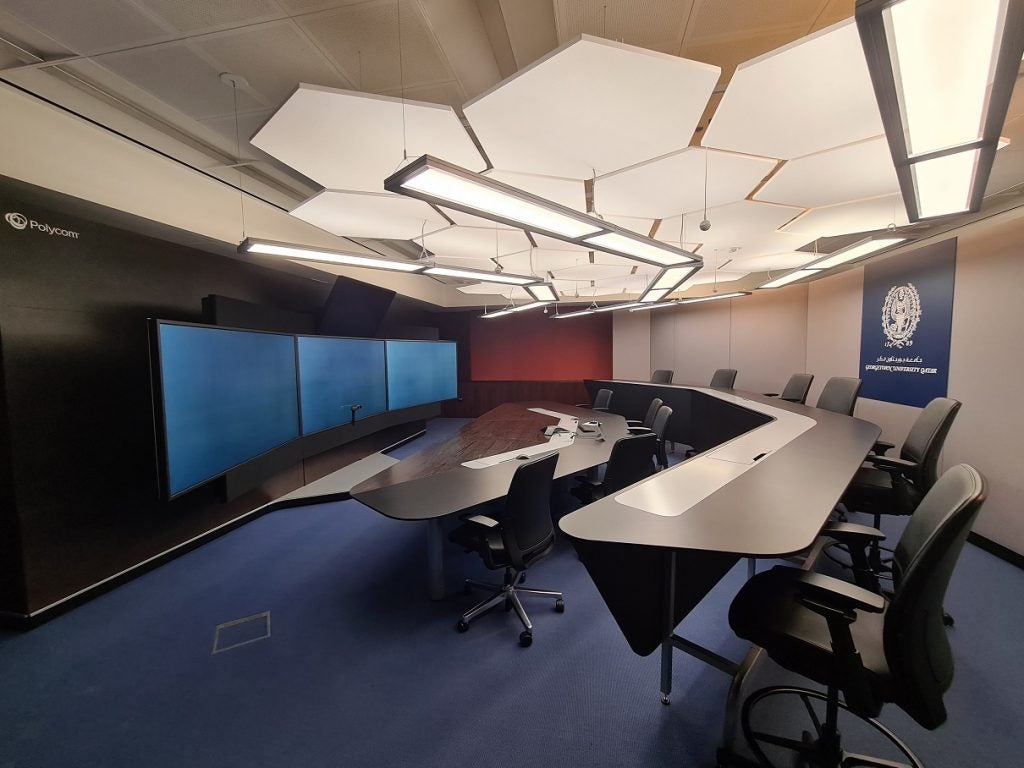 Connect RPX System to Zoom Meeting
The University has a RPX (Real Presence Xperience) system that is designed to bring a unique conference experience for the users. There is a similar system in the main campus and is use mainly for virtual classes and business meetings between the campuses.
RPX system can also be used to connect to Zoom meetings.
An AV technician is on-site to your conference 5 minutes prior. He will assist you if there is any need.
Please email guqhelpcenter@georgetown.edu before your event.
Please put in the request at least 2 business days or more due to scheduling and time difference issues