Copying a Document on a Printer
Go to the printer to which you want to copy your document. You should see the following screen: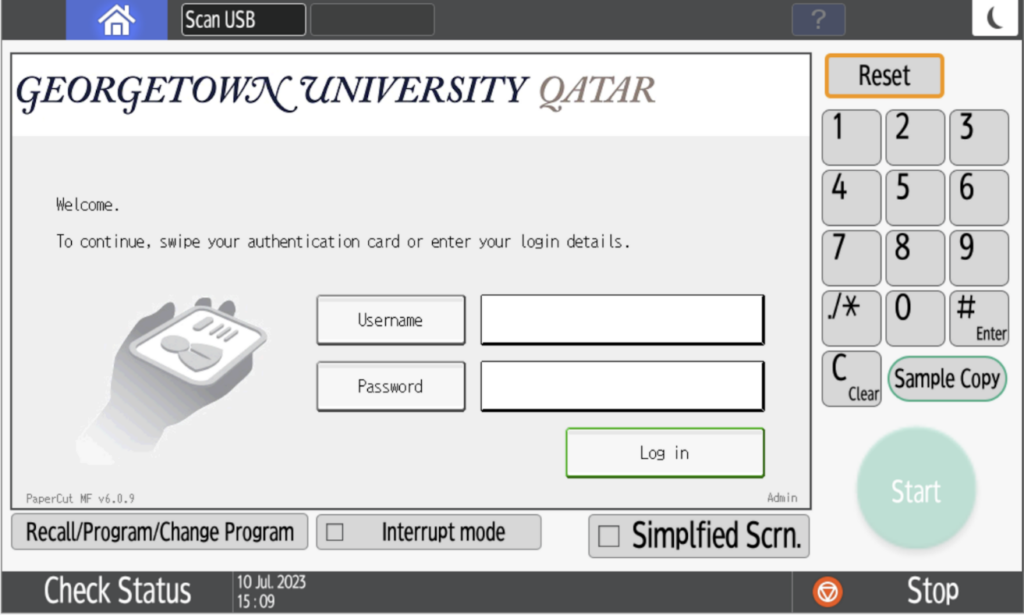 To log in to the new GU-Q printers, authenticate by tapping your NFC-enabled physical GU-Q ID on the print reader, or select the 'Username and Password' to login manually. Please see the attached screenshots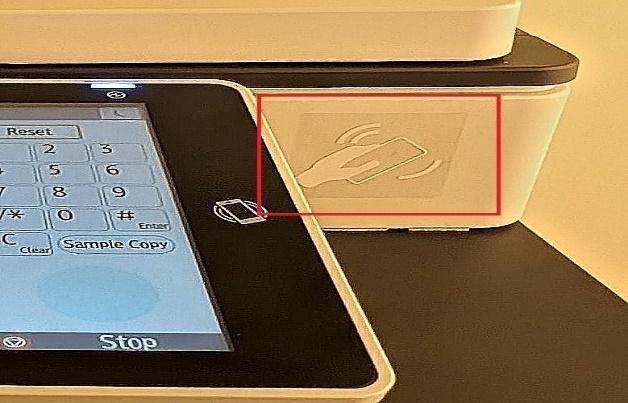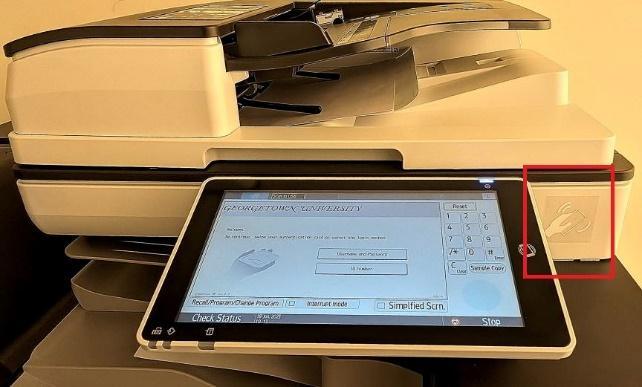 On the printer panel shown below, tap on the Copy button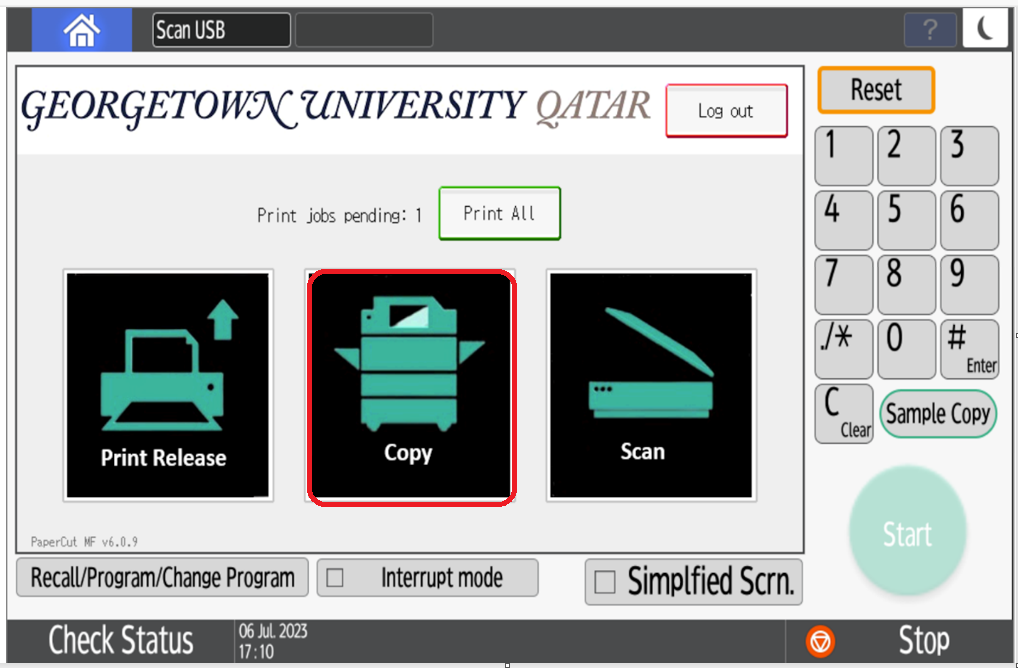 Choose your settings, and then press Start to begin the copy process.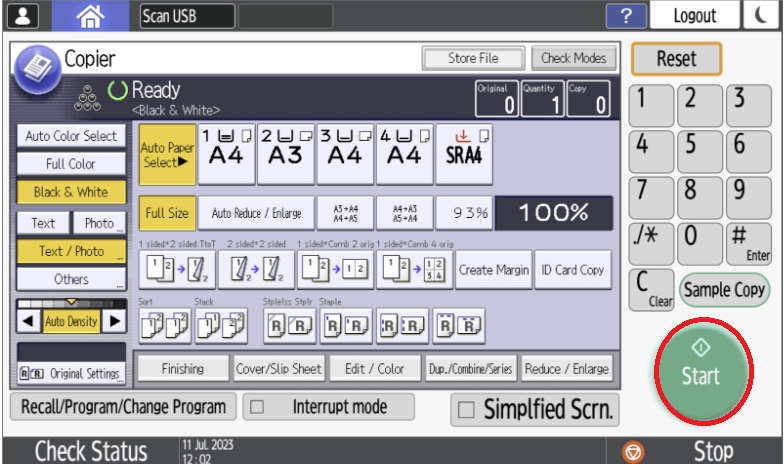 After copying your job, just tap your ID to logout or click logout.