Setting up printers (print queues) for iOS
Another fantastic feature of the new Georgetown printers is the ability to print files directly from your smartphone. Please keep in mind that your mobile phone must be connected to Eduroam Wi-Fi.Eduroam requires as username your NetID plus the domain name qatar.georgetown.edu – NetID@qatar.georgetown.edu.
Open a browser window (you must use Safari), and then go to the Paper Cut Mobility Client installation setup page.
Make sure the correct operating system for your device is displayed at the top of the screen. If it isn't, click the icon for your operating system (icons for Windows, Apple, iOS, and Android operating systems are located at the bottom of the screen), and then tap Download.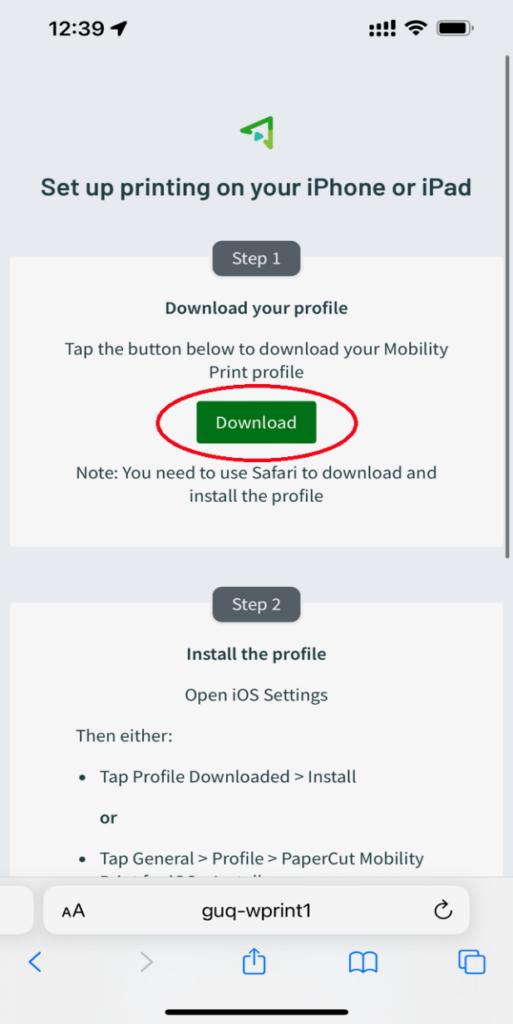 In the pop-up stating that this site is trying to download a configuration profile, tap Allow. You should see the "Profile Downloaded" confirmation message. The tap Close.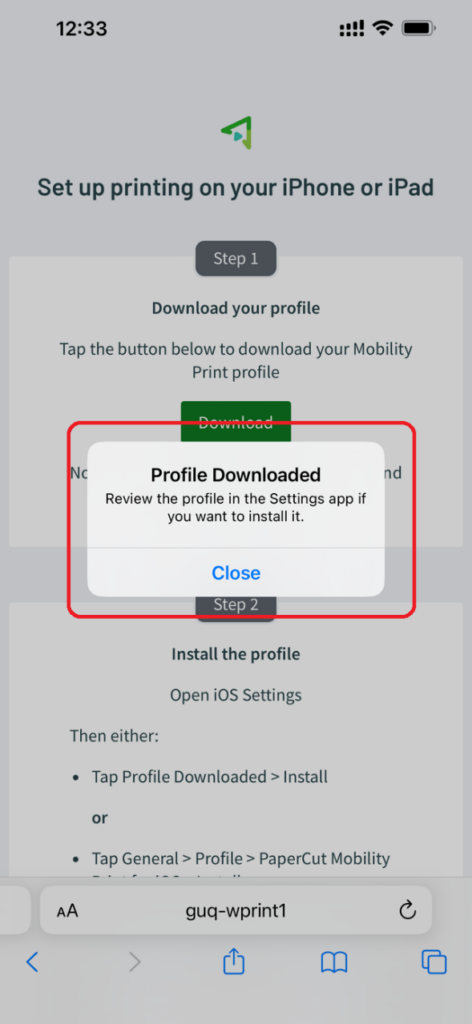 Tap the Settings icon to open your settings. In Settings, tap Profile Downloaded.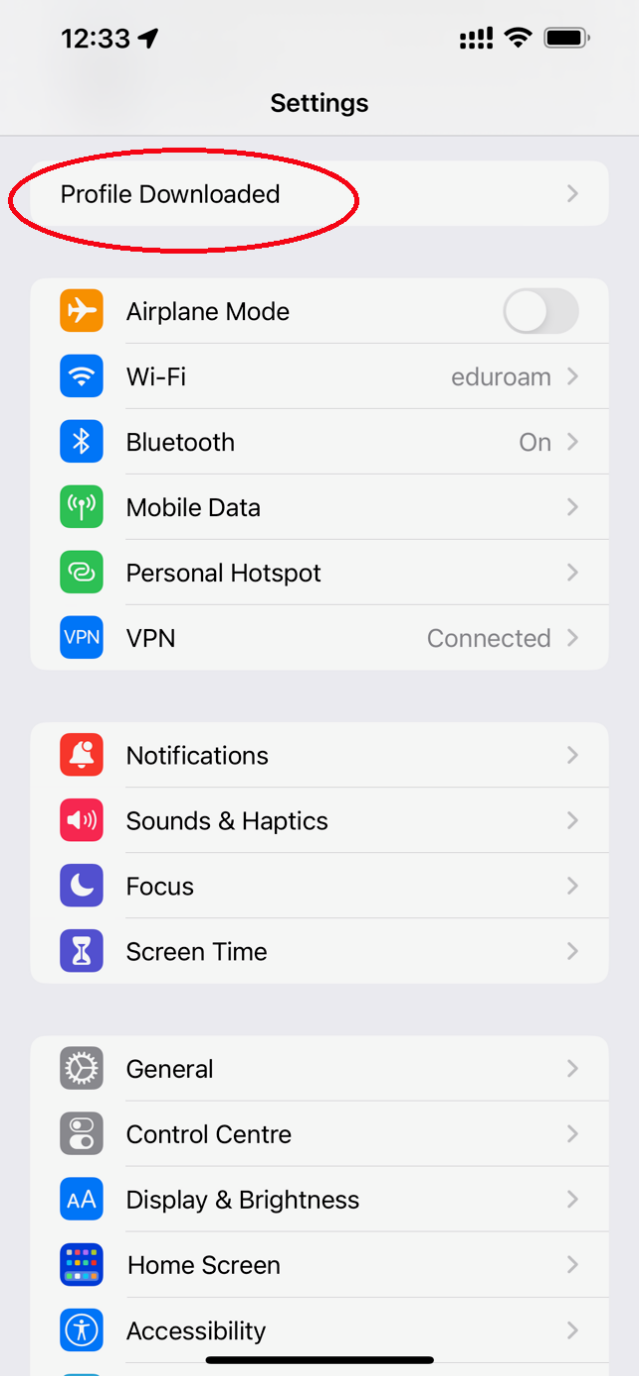 7. Tap Install in the next window displaying "PaperCut Mobility Print for iOS".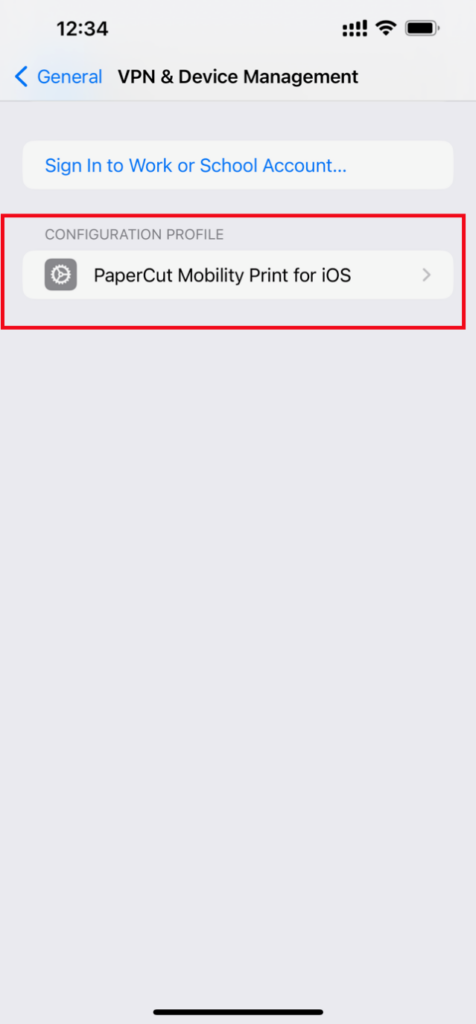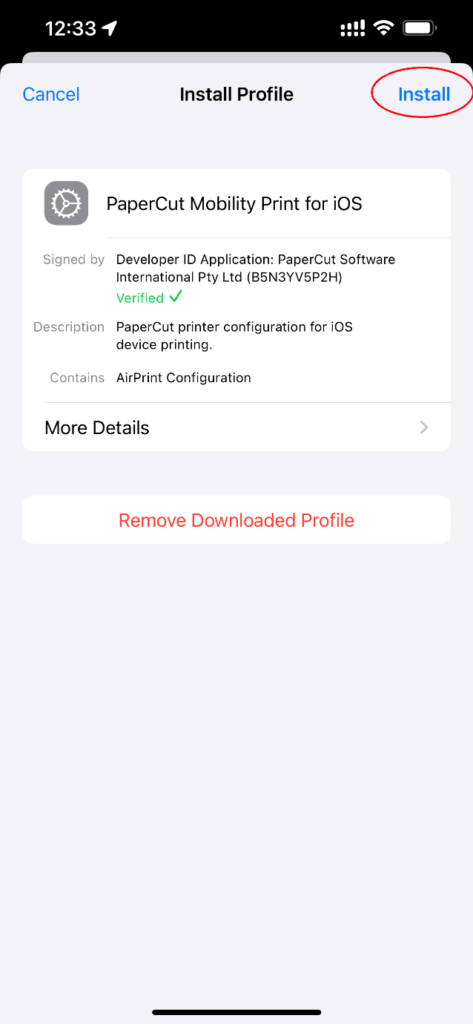 8. Tap Print. to print a document from an iPhone/iPad, open the file that you need to print, select the Print option, then select the appropriate queue (black & white or color).'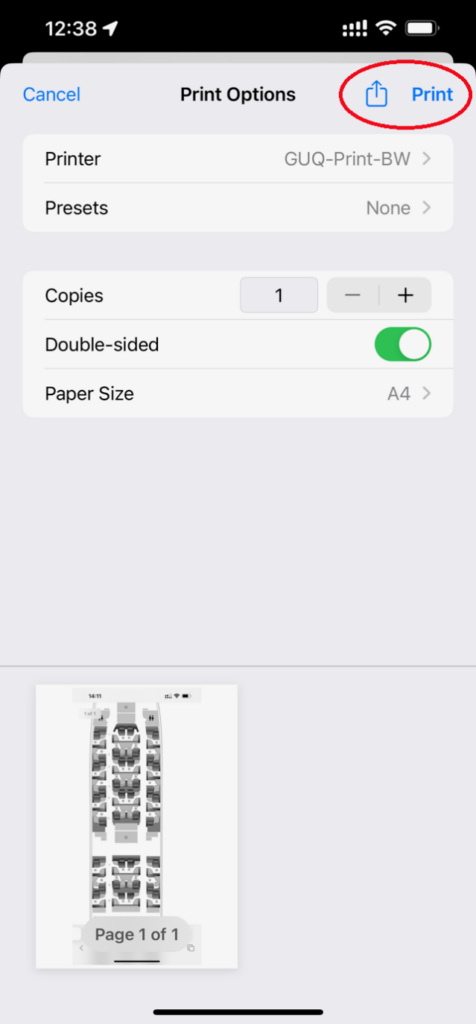 9. Enter your NetID & password, and then tap Install at the prompt.