To connect to a shared drive, your computer needs to be in the Georgetown Network (wired or Wi-Fi Eduroam). If you are not on Campus, please first connect to GUQ-Off-Campus VPN . Now please follow these steps:
Open the Finder by clicking on the Finder icon in the Dock.

2. Now press on Go. On the drop down meu choose the option "Connect to Server"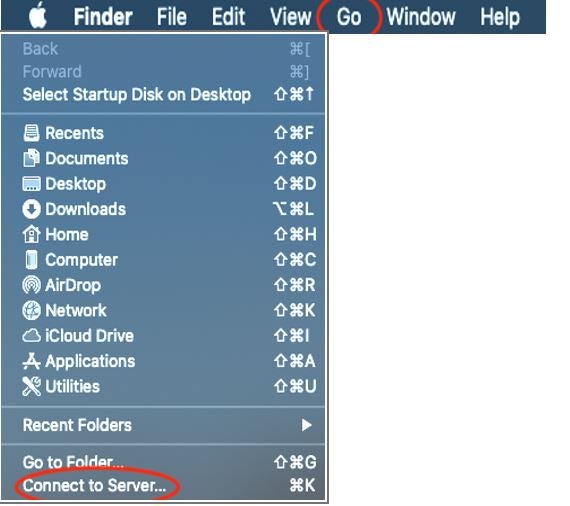 3. In the Connect to Server window, please enter the folder you want to connect to using the format smb://dept.qatar.georgetown.edu, then click on the Connect button. Note: you can add it to your Favorite server by pressing on +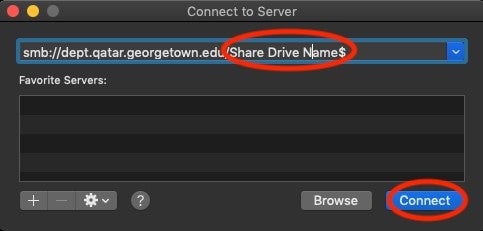 4. At the login prompt, enter your NetID and NetID password, then click on the Connect button.